How To Embed A Google Sheet Into A Notion Page
Notion is a great content aggregation tool, allowing users to add a mass of different content types into a Notion page. Many of these content types are native to Notion, like Boards, Lists, Tables, Video and Audio, Calendars, Linked Databases, and more.
The cool thing is, Notion has the ability to embed content from other third-party services into a Notion page as well. Hell, you can even embed the weather!
Some of the services supported by Notion include Twitter, Google Maps, Google Drive, Figma, Loom, Typeform, GitsHub Gists, Framer, Invision, CodePen, etc.
Embedding a Google Sheet into Notion
Step 1. Open Notion, then create a new page or open an existing one.
Step 2. Type "/google", a menu will appear as shown below.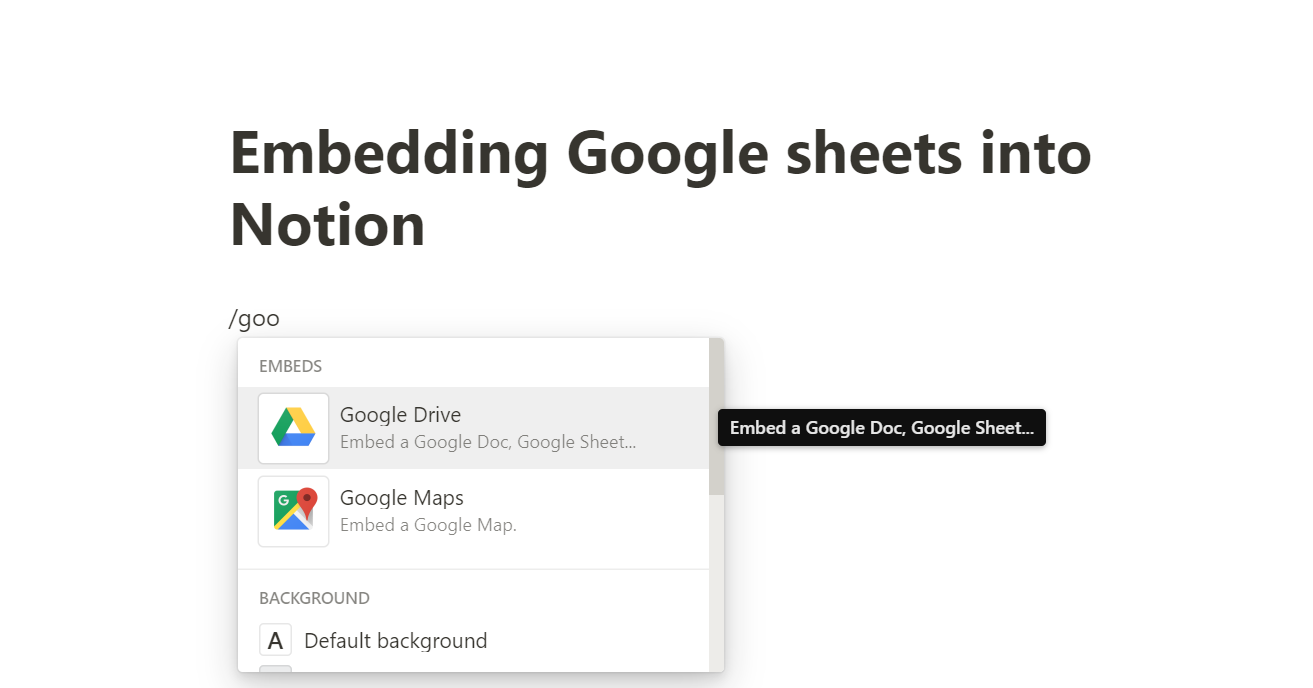 Step 3. Click on Google Drive.
Step 4. You will get two options - "Embed Link" and "Browse Google Drive", as shown below.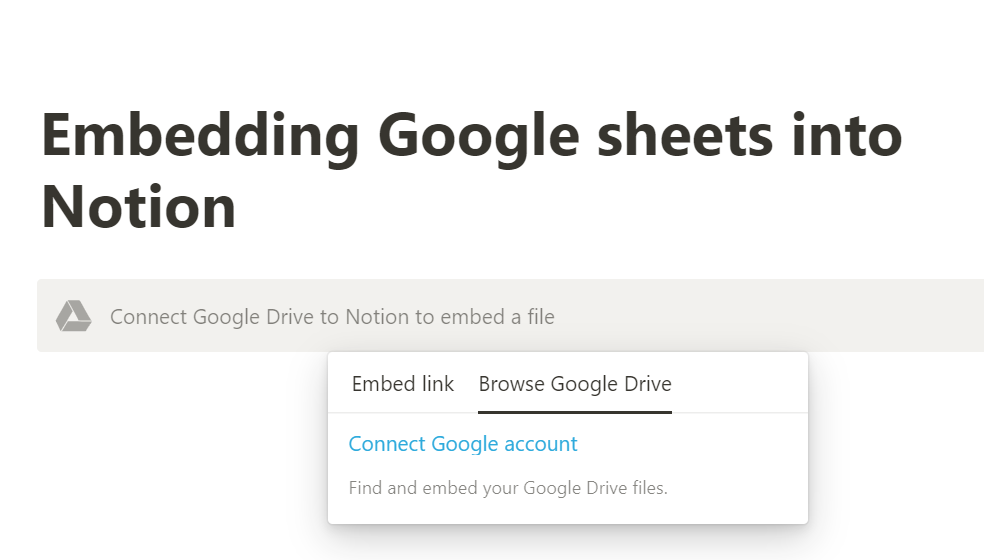 Step 5. Click on "Browse Google Drive" and the following will appear: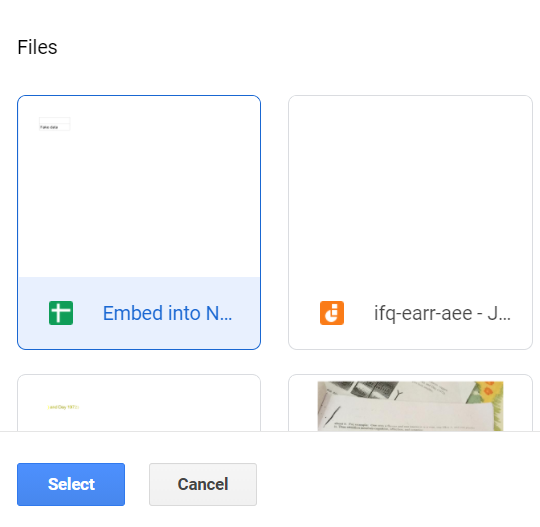 Step 6. All you have to do now is select the Google Sheets file you want to embed and then click on "Select".
Step 7. Your Google sheet will be embedded into the Notion page.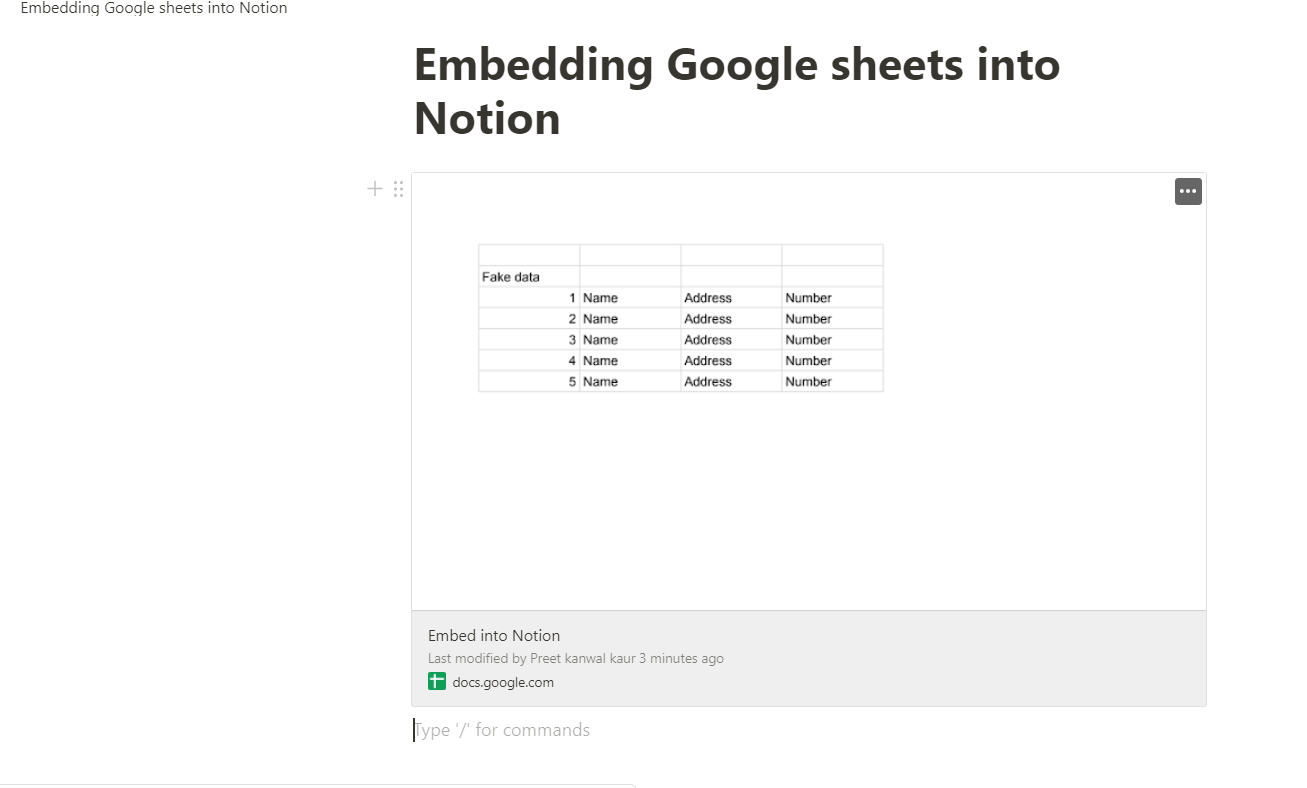 Now, you can use it to your convenience!
We appreciate you stopping by our community and checking out articles that might have helped you in your journey.
Prioritizing our tasks is of utmost importance and our templates  are just the thing to nudge you in the right direction. If that seems like something you are interested in, please make sure to check them out and make the best out of your Notion experience!