10 Notion Templates for Freelancers 2022
So, you are a freelancer. That means, you also have to deal with a lot of the work clutter and messy schedules
We are here to help! A freelancer needs to make time to organize his work schedule and make time for meetings and important deadlines. Just a To-Do list won't do. Notion Templates? Yes, they will.
Here's the list of the top templates for freelancer business: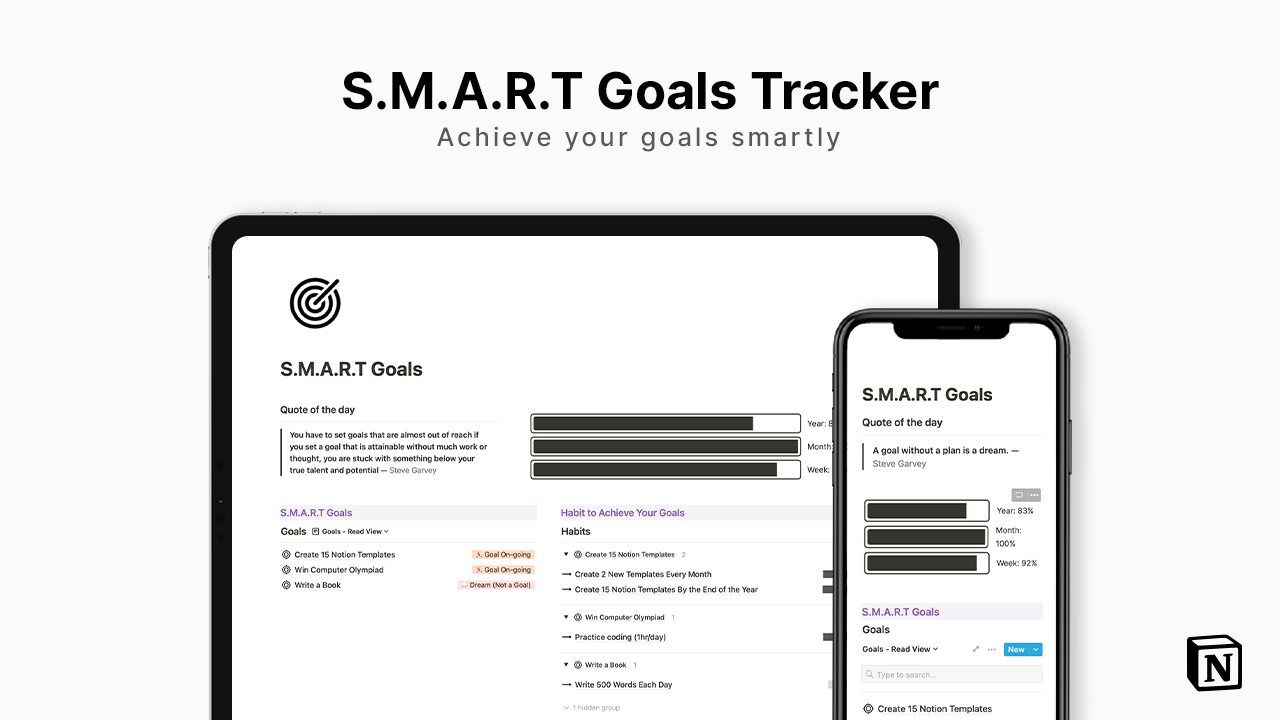 This is an all-in-one place Notion template to set goals, evaluate them and set & track habits to achieve them.
What are SMART Goals?
SMART Goals stands for Specific Measurable Actionable Realistic and Time-Bound Goals. This template will ensure that you achieve your tasks in a systematic way, by using psychological cues that make it more likely for you to clear all the dues. Give this one a try, you won't be disappointed.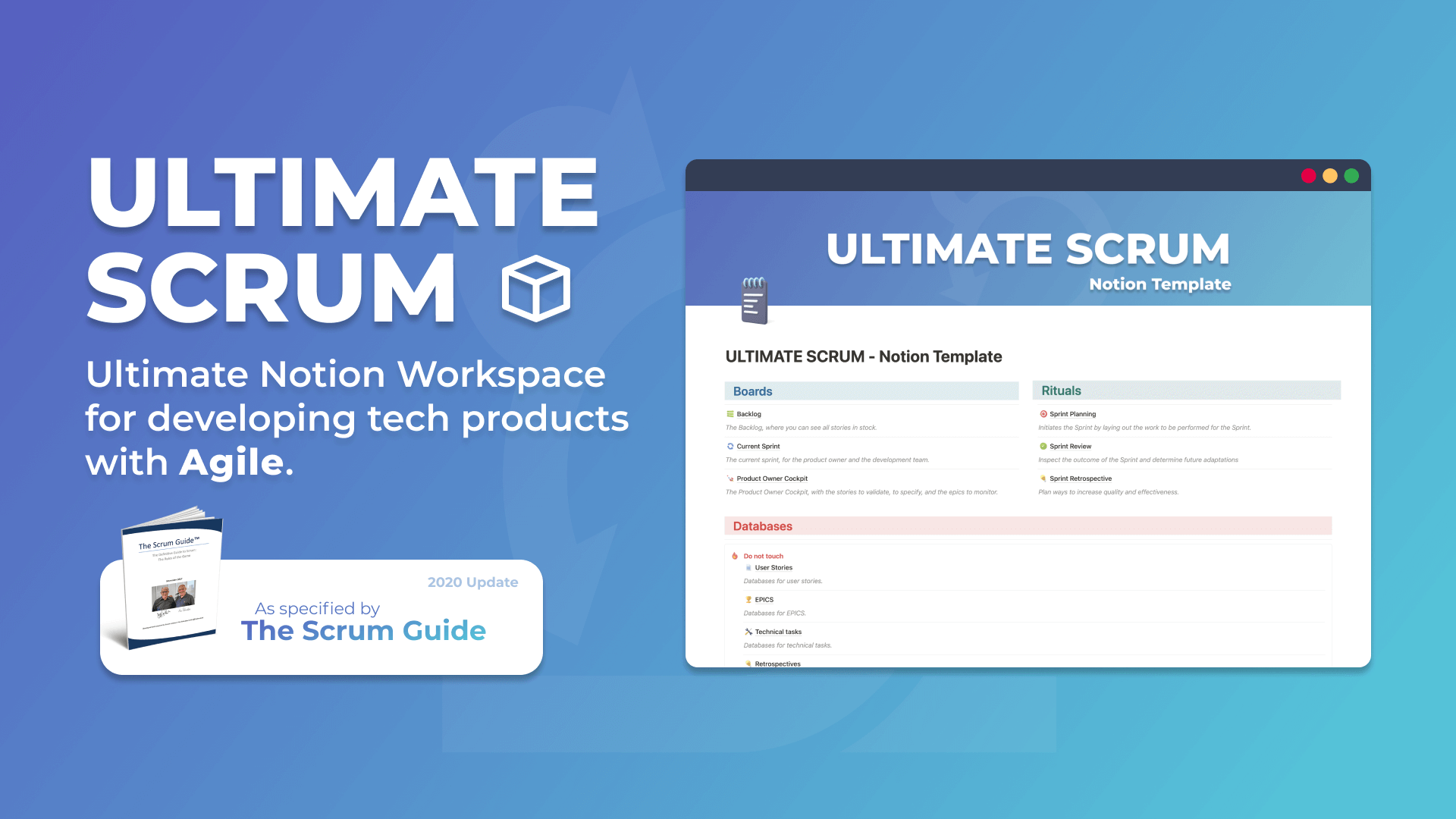 Create superior quality products with this Scrum & Agile Project Management Template on Notion. Stop spending too much money on a project management solution. With Notion and this template, you can drop Jira, Trello, Azure Boards and have even more control over your project.
Who is it for?
Startups
Companies (10-100 people)
Product Managers, Product Owners, and Tech Teams.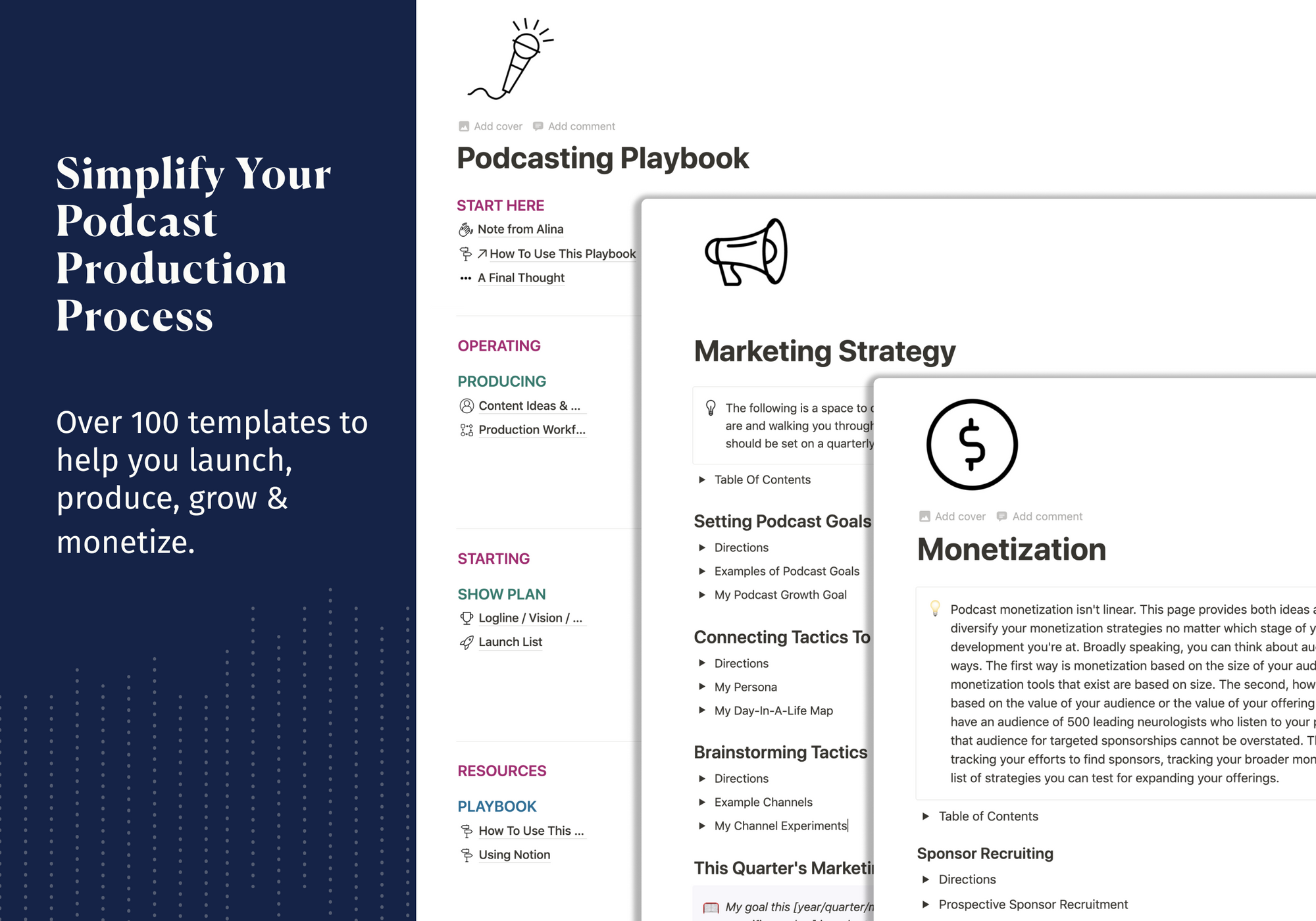 A comprehensive system that helps podcasters if you're freelancing as a podcaster or have a podcasting business: Recruit high-profile guests, streamline their podcast production & grow their listenership. All built on Notion.
What are some of the challenges this playbook helps solve?
You're looking to streamline and automate the production process to save you time
You want to focus on recruiting more high profile guests
You want to organize or revamp your growth and monetization efforts in a systematic way and much more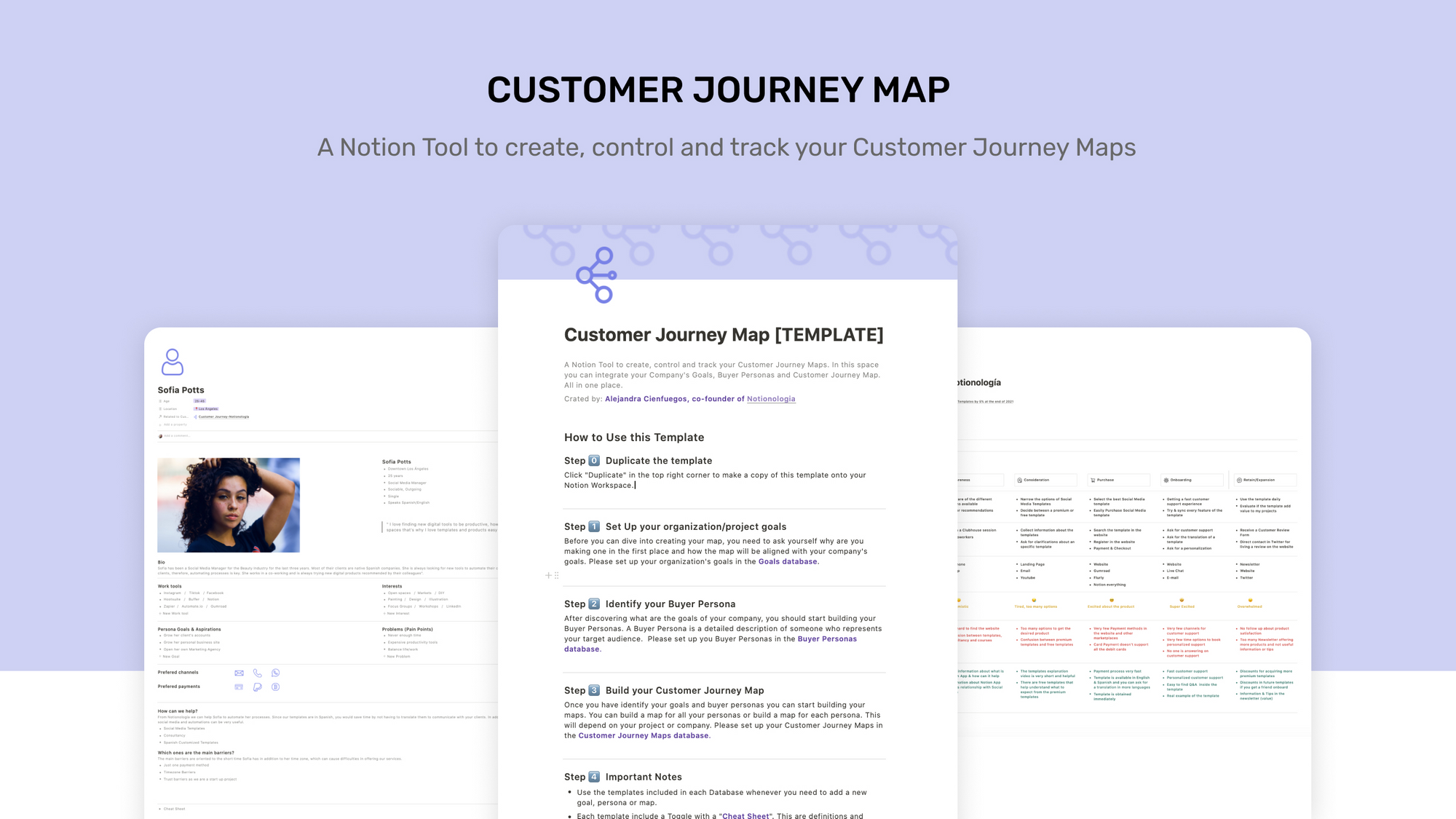 A Notion Tool to create, control and track your Customer Journey Maps. In this space, you can integrate your Freelance business' Goals, Buyer Personas, and Customer Journey Map. All in one place.
Why this template?
There are amazing tools to build Customer Journey Maps in the market, however, this Notion Template is an excellent option for small businesses and projects. You pay once and you will be able to build unlimited customized maps.
You can benefit from this template if you:
- Are looking to improve your current customer experience
- Are looking to envision your future customer experience
- Are a UX/UI designer and much more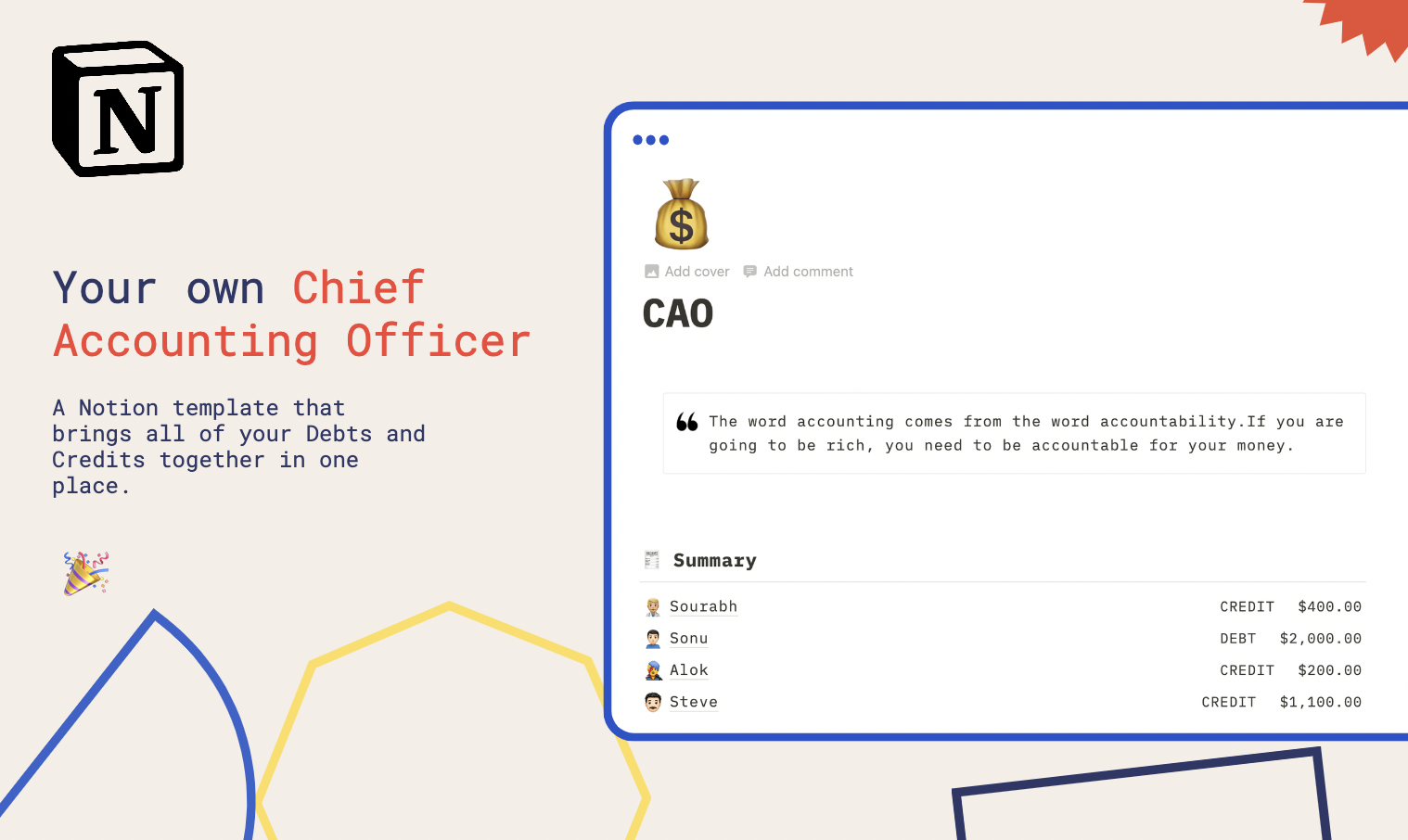 Freelancing does mean that you have to manage clients, but what about managing finances?
If yes then this Notion Template is for you!
CAO for Notion is a template that brings all of your debts and credits together in one place for your convenience. This can be used for your personal, business as well as family finances.
This Notion template will help you to change your spending pattern and become a money maestro in no time!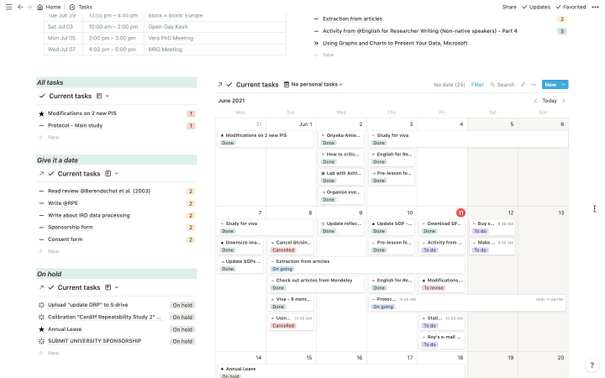 In this template you will have a today view on top and a dashboard on the bottom. This dashboard will include on the left your high priority tasks, your tasks without a date (which you can just drag to the calendar on the right to choose a date) and tasks on-hold. On the right you will have a calendar with two views, one for when the tasks are planned to be done and the other for deadlines.
Making it extremely useful for freelancers.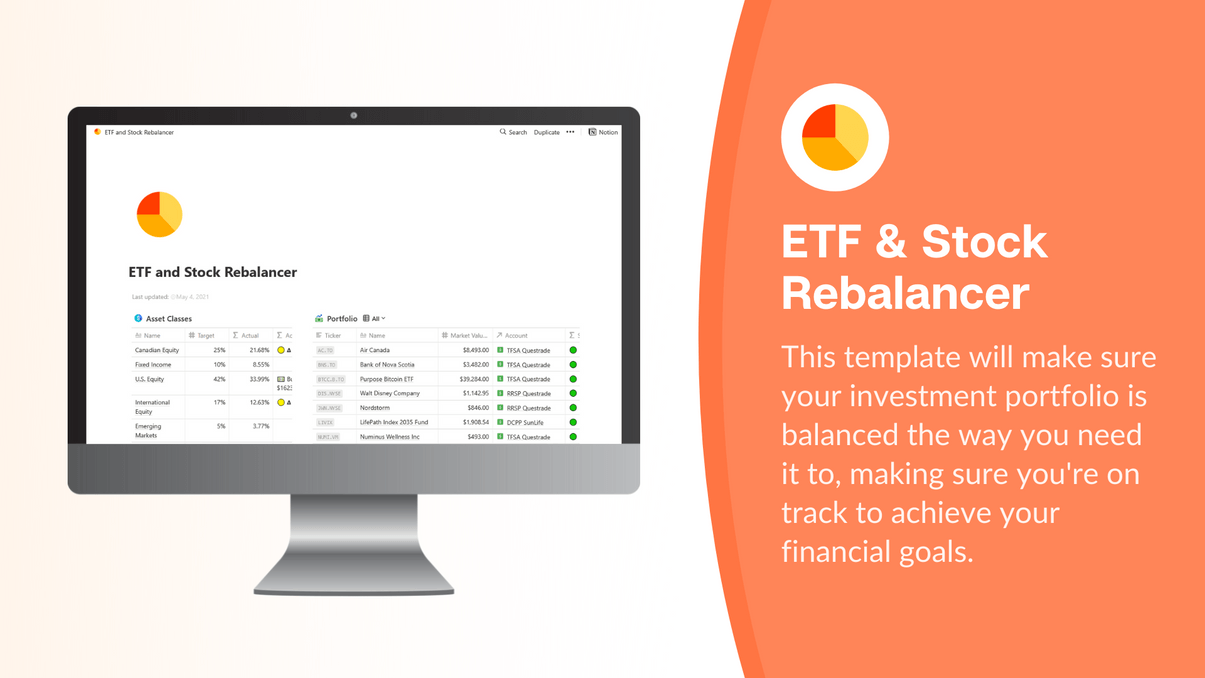 ETF and Stock Rebalancer
On your journey to financial independence, it's crucial for your portfolio to be aligned according to your plans for the future. This template will make sure your investment portfolio is balanced the way you need it to, making sure you're on track to achieve your financial goals.
The perfect portfolio manager and a bestseller for freelancers who want to manage their stocks, shares and more.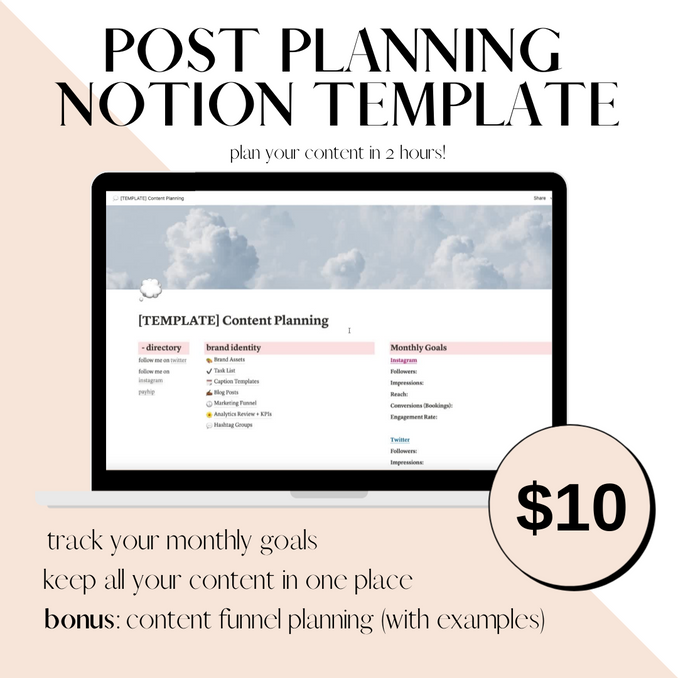 Get Your Content Organized, Once And For All.
This Content Planning Notion Template is great for bloggers, small businesses, and anyone who wants to get more productive with their content. This template works well for all kinds of content too, which means you can get started right now!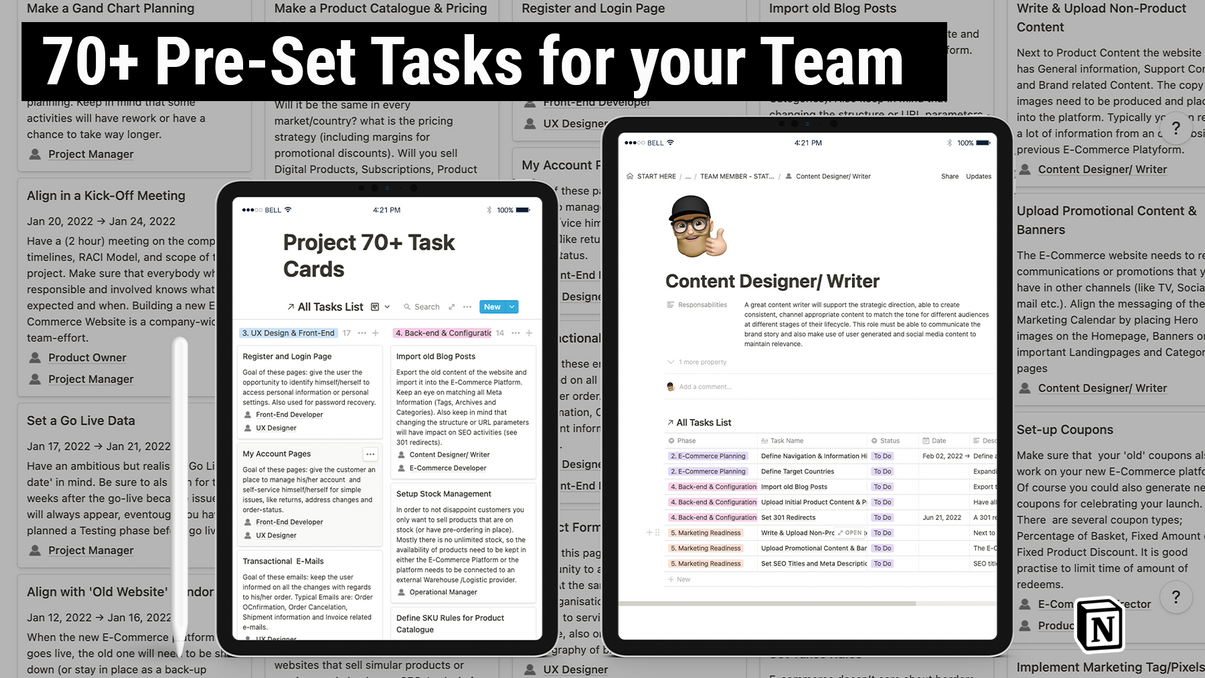 💡 Project Plan: Consult, Design & Build An E-Commerce Webshop
If you're freelancing or opening a startup:
Are you building a new E-Commerce store in Shopify, Magento, Woocommerce, WordPress or Bigcommerce?
Are you responsible to guide the Project Team and deliver the website in time?
Don't want to miss a thing in a complex website project?
If you answered yes to any of these, then this Notion Template is for you!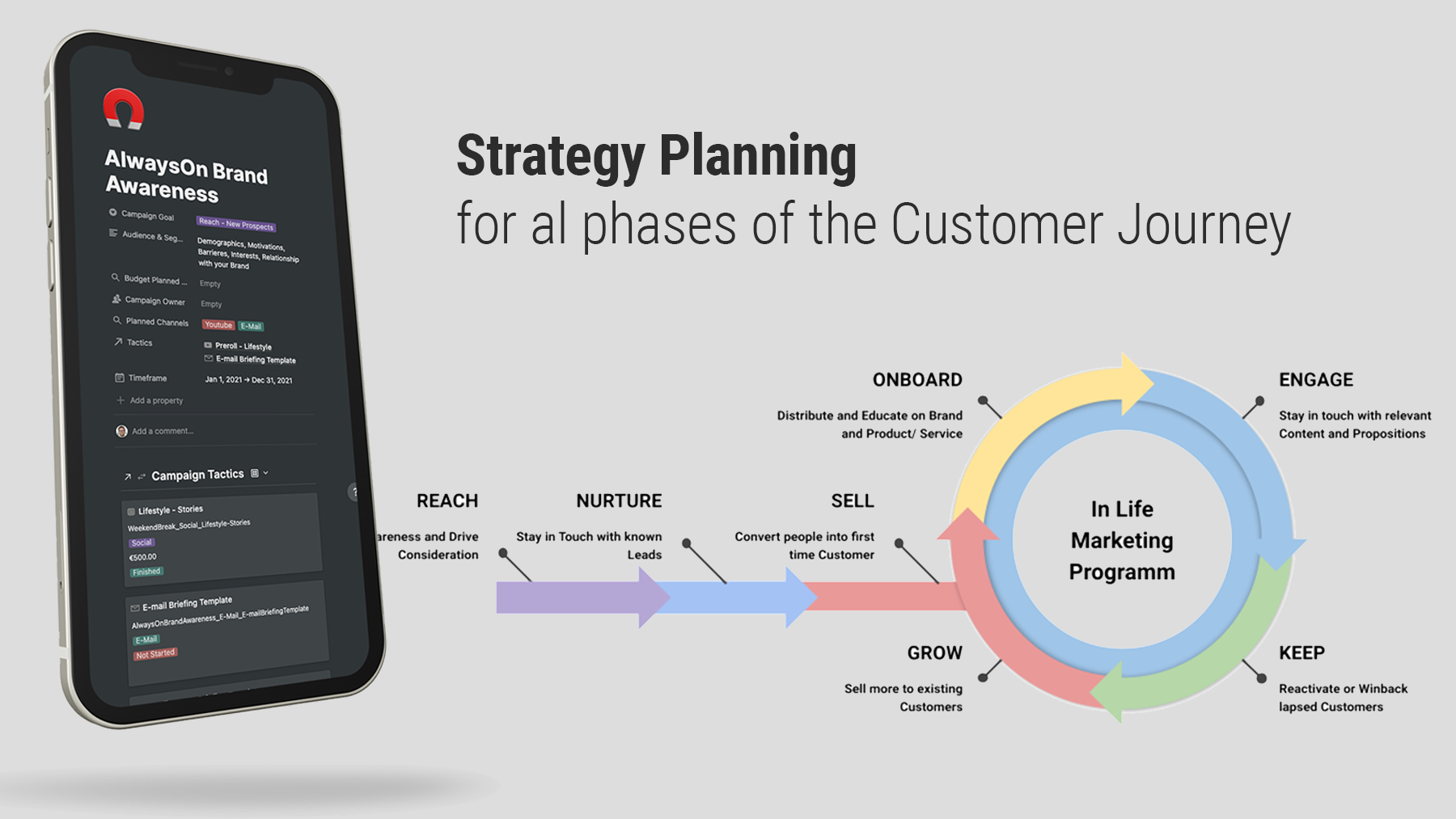 Streamline Your Marketing Campaign Workflow
Do your Campaigns cover the Complete Customer Lifecycle? Or are you only focusing on getting new customers in while forgetting your current customer base?
Do you know the Real-Time Status of all your Campaigns? Or are you lost in Excel Sheets or your Inbox?
Is your team Working Efficiently as One Team with your freelancers and agencies?
👆 This Notion Template is for You, If:
You understand the basics of Notion.
Freelancing
You work in a Marketing Department or a Media or Creative agency.
You design the Strategy or need to Deliver it.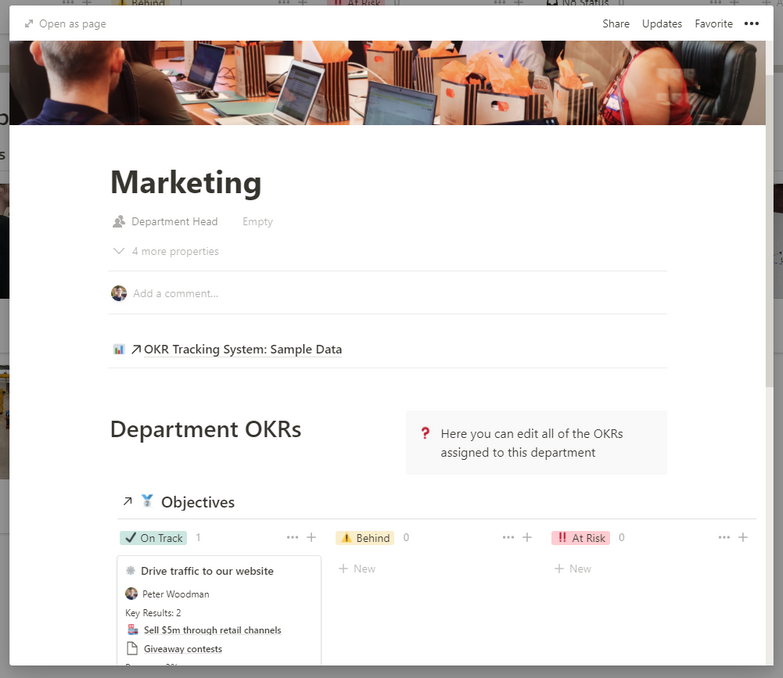 OKR stands for "Objectives and Key Results". The OKR framework is a great way to align strategy and set goals across your business.
This Notion Template is a complete OKR tracking system, with which you can create and track the progress of all of the OKRs in your company. This tool gives you extra guidance for creating and managing your OKR cycle with prompts for Key Result metrics and initiatives and OKR retrospectives.
Why is Everyone Talking About OKRs?
A simple framework to achieve goals with a focus on what matters most.
A cultural artifact to ensure employees make measurable contributions that are aligned with corporate objectives.
An impact-driven practice to translate the company's mission into meaningful, functional objectives.
That's it for today, See you next time.