Top Notion Templates for book Readers and Writers! 📝
Are you a reader or writer looking to up your productivity and organization? Look no further than Notion!
Notion is a powerful note-taking and organization tool that can help you keep track of all your projects and ideas. In this article, we'll be sharing some of the top Notion templates for readers and writers. These templates will help you organize your book collection, track your writing progress, and gather inspiration for your next project. Whether you're just starting out or you're a seasoned pro, these templates will help you stay on top of your work and reach your goals.
So, starting with number one: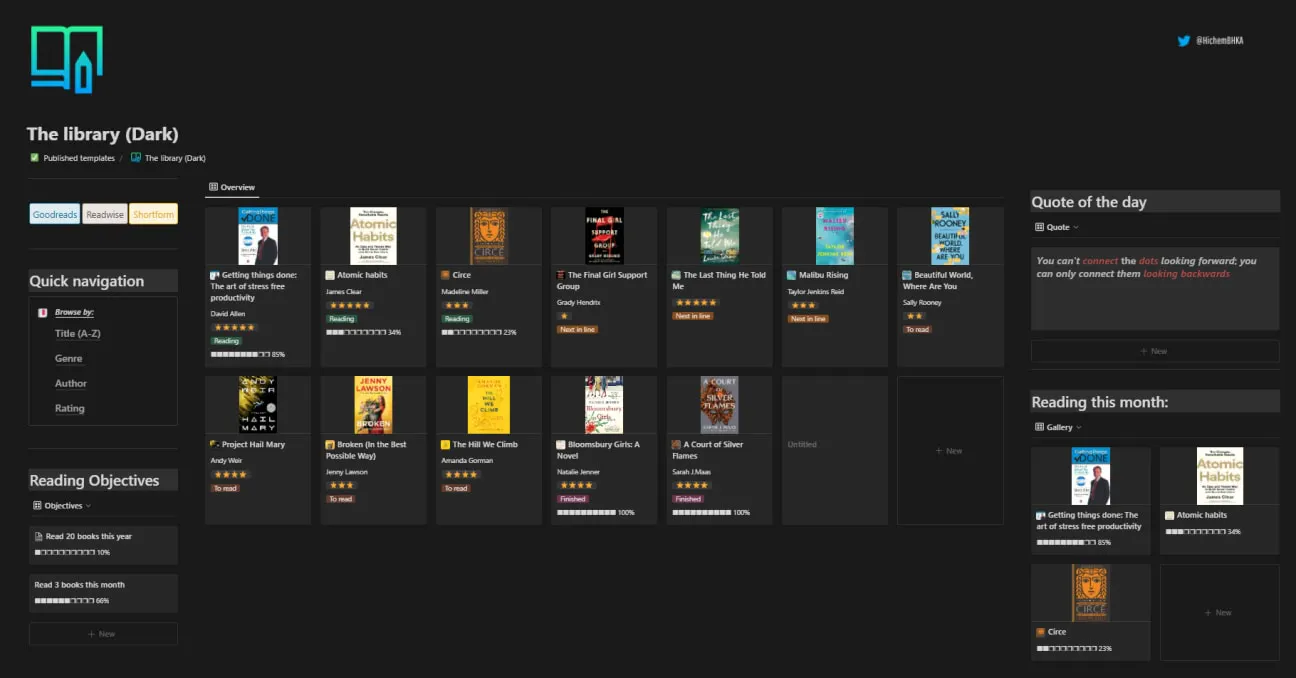 Keep track of all the books you've read so far, the books you're currently reading, and the books you want to read in the future with this handy template! Easily save highlights and take notes from each book, so you can quickly reference the most important parts without having to search through the book again. This template is a must-have for book readers or writer looking to stay organized! ✨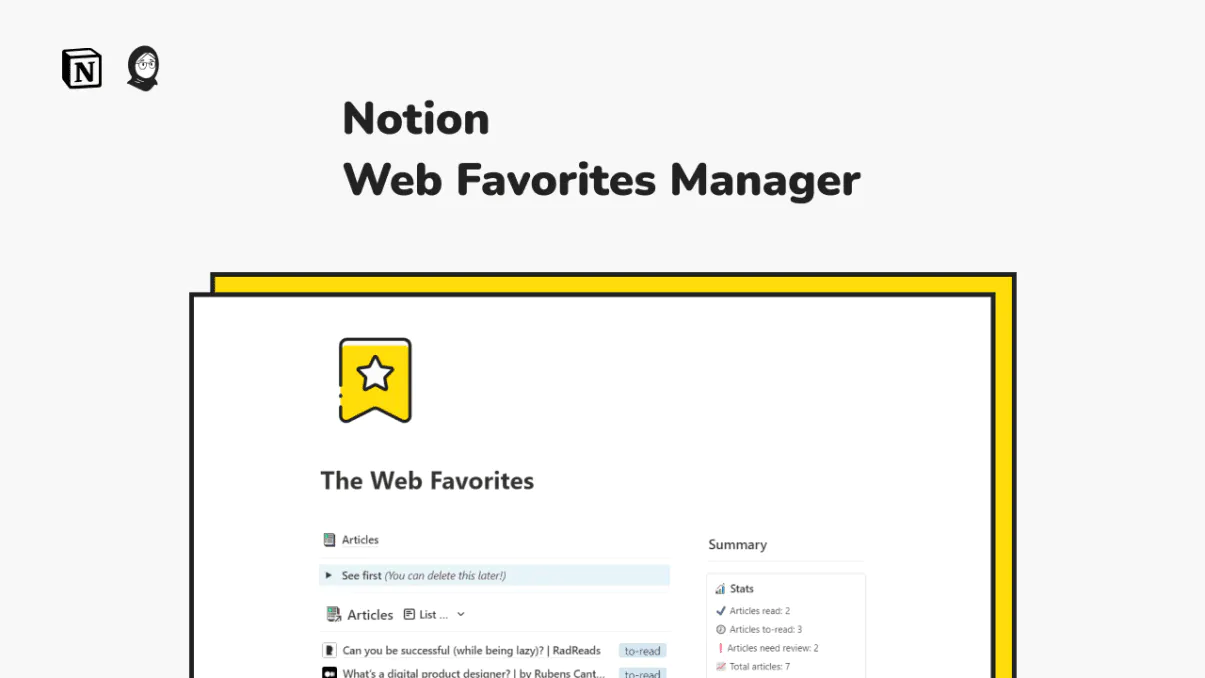 This Notion template is a dedicated space for storing articles and any other helpful information you find online. You can save links to articles and use filters to sort them, such as separating the articles you've read from those you want to read. You can also use tags to classify and categorize different articles. This Notion template is a great tool for writers and readers looking for a clean and simple space to manage their web favourites and research materials in one convenient place. 💯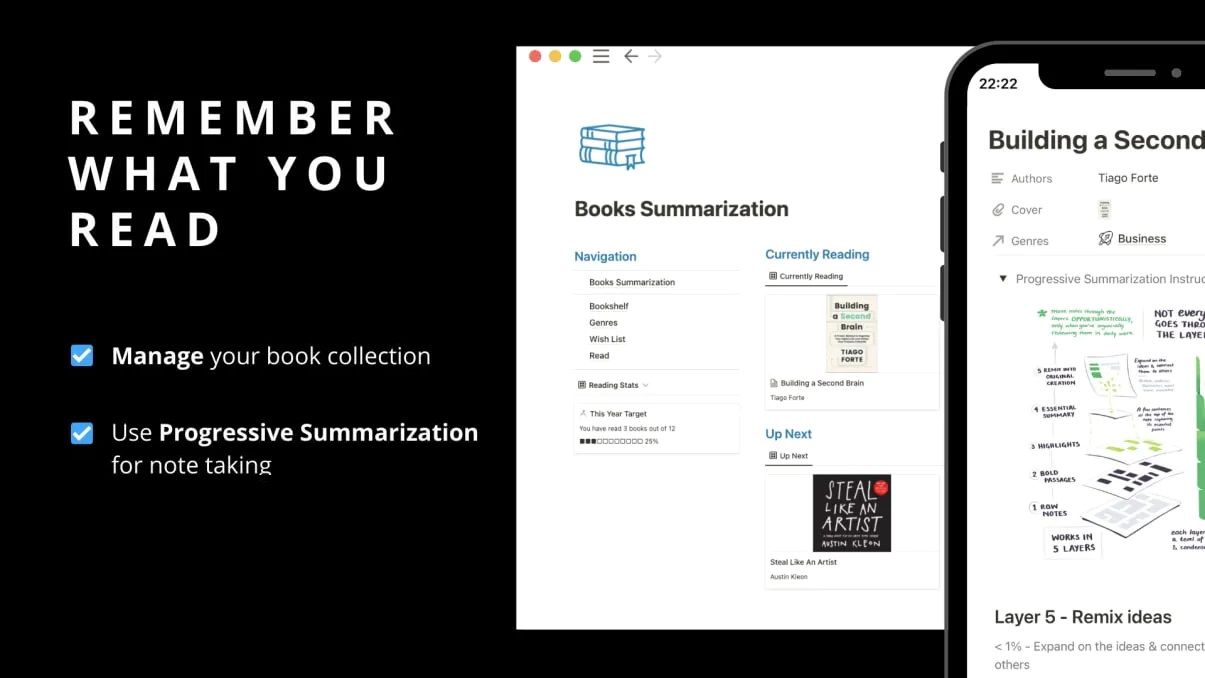 With this template, you can easily organize your book collection by genre using the classification view. Use the progressive summarization feature to quickly review the key points of each book, and use the target widget to set goals for the total number of books you want to read and choose specific titles. 🤩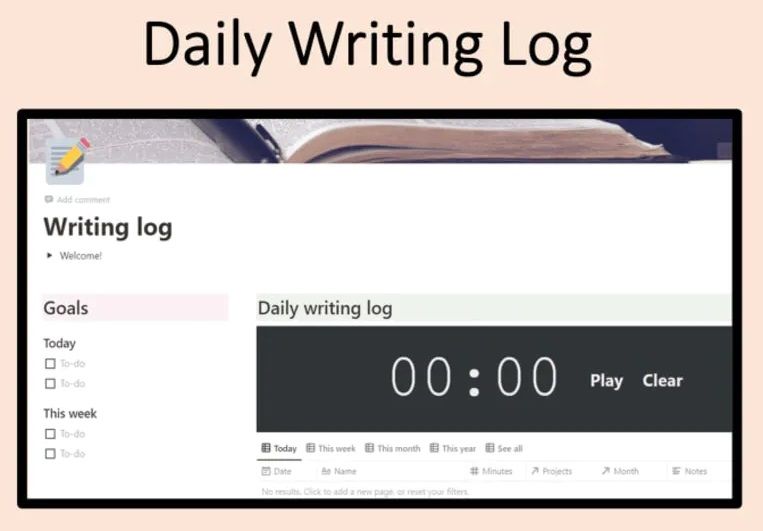 This template is designed to help you improve your writing speed and skills by tracking your daily writing progress. By logging how much you can write in a single day and how often you write, you can identify areas for improvement and work on honing your craft. The template includes a "Daily Writing Log" section where you can use the timer on the page to track how much time you spend on each writing session. This is a valuable resource for any writer looking to increase their productivity and write more efficiently. 🚀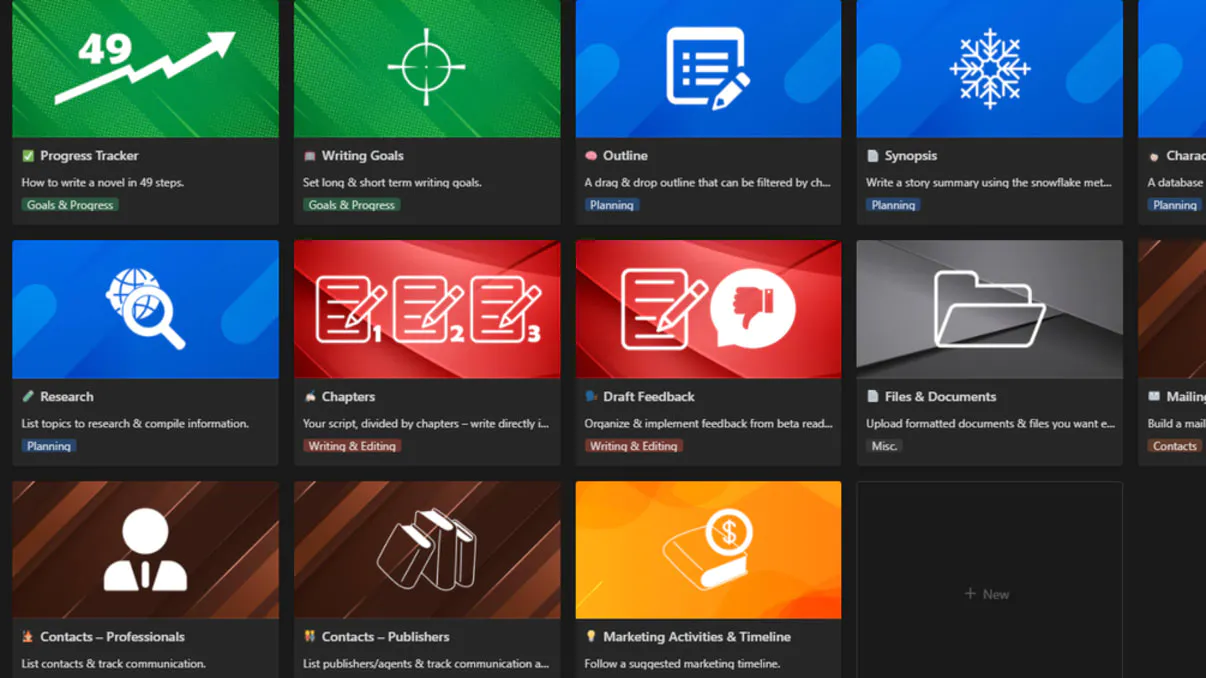 This comprehensive Notion template is perfect for writers working on a novel. It includes a dashboard with separate pages for planning, writing, editing, publishing, and marketing, covering every step of the process. You can set daily and weekly goals, create a database of character profiles, and link scenes and plot points to characters. The template also includes tools to organize your research, upload files and documents, and build a marketing plan to track your progress! 🔥
---
Conclusion
These above mentioned Notion templates together will help you sort your book titles and online articles, keep track of books/articles you want to read, summarize the information that you receive through those books/articles! And help you improve your writing skills!
So what are you waiting for? Grab these Notion Templates and satisfy your inner readers/writers!
Here is a link to more amazing and helpful Notion Templates just for you! We post helpful Blogs About Notion like this one regularly, make sure you check them out!