How To Pin An Image From Pinterest On Your Notion Page
Notion is a workspace for you and your team to write, plan, collaborate, and get going, whether it's note-taking or managing full projects. But because it's one of the most awesome, free note taking apps out there, you can use it for personal things as well - maintaining a journal, travel planning, setting fitness goals, planning events, and so much more.
To support all these versatile use cases,  Notion templates make use of super-flexible blocks that give you the option to input any thing you want - text, images, checklists, bullet points, code - you name it!
In fact, you can even pin any image from Pinterest on to your pages. This is a great feature especially if you want to make you Notion templates aesthetic as hell!
Let's get started with the process. Here's what you'll need...
Prerequisites:  
The first step is to sign up on Pinterest and Notion, of course.
Also sign up to Apption.co and that's all you need for now :)
Step 1
Choose the picture that you want on your Notion page from Pinterest.
Step 2
Click on the three dots on the top right and open the drop-down list.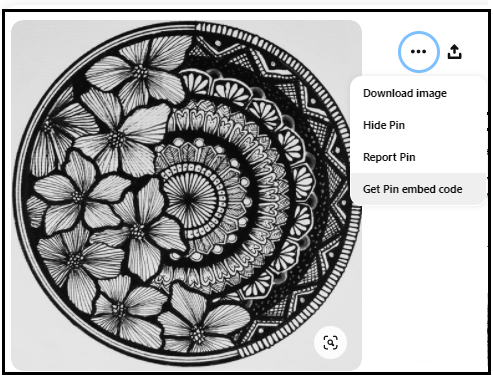 Now, click on 'Get Pin Embed Code' and copy it. Don't paste this into Notion - it won't work just yet.
It should look something like this: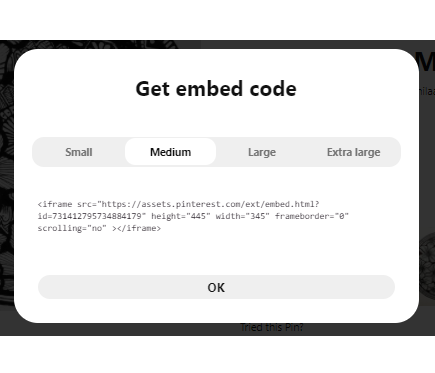 Step 3.
Go to Apption.co and navigate to the "DIY Embed URL" card on the home page.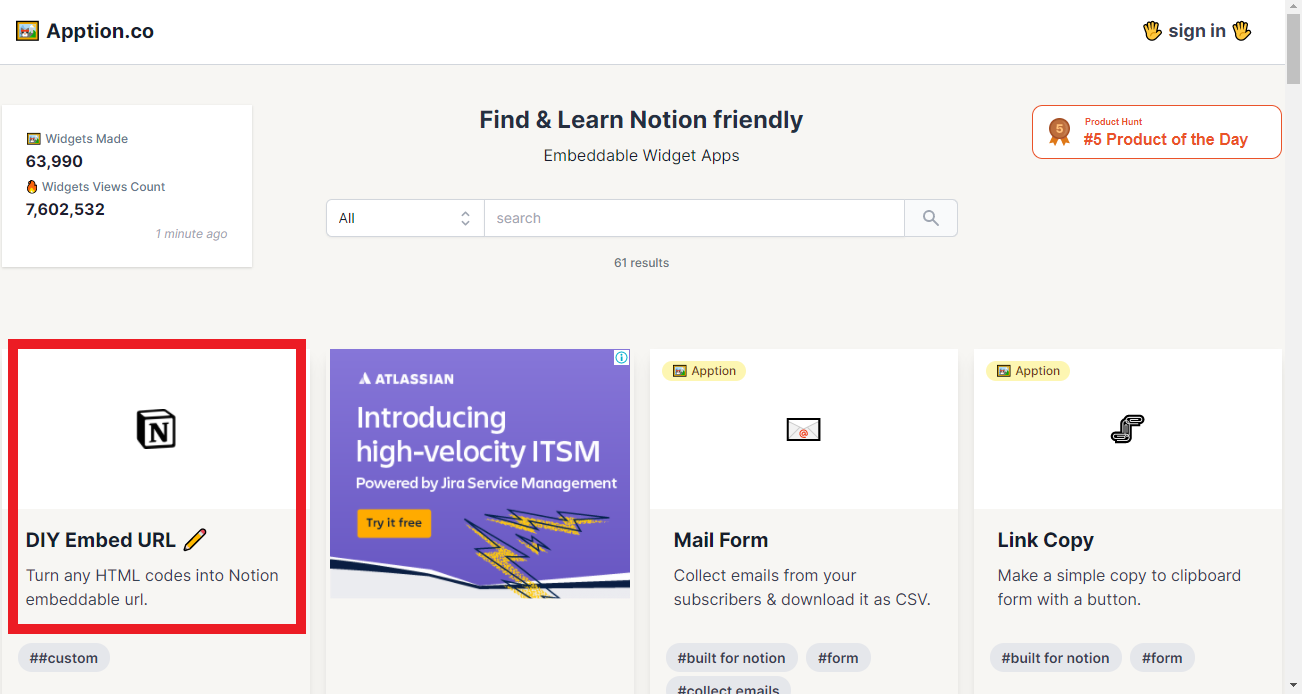 On the page that opens, paste the code snippet you copied earlier. Apption.co will generate a link for your Pinterest image. Make sure you copy the link before moving on to the next step!

Step 4.
Paste the link where you want on your Notion page and click on 'Embed'.
Voila, all done!
You've successfully pasted an image from Pinterest onto your Notion page.
---
Interested in Notion resources, tips, and tricks? Sign up on Prototion to get a weekly newsletter!